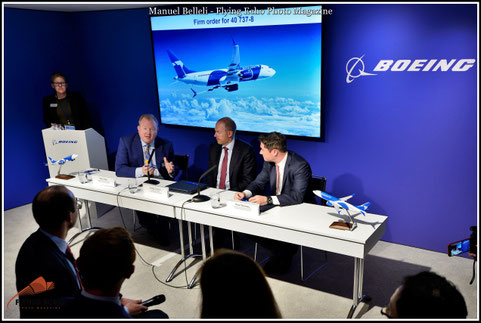 Finalises commitment initially announced in April 2023
Paris | 20 June 2023: Avolon, the international aircraft leasing company, and Boeing today announced an order for 40 737 MAX aircraft at the Paris Air Show. The aircraft are scheduled for delivery between 2027 and 2030; and are valued at over US$4 billion at current list prices.
 The 737 MAX will provide Avolon's customers with greater flexibility across their network, while reducing fuel use and emissions by up to 20%. On average each airplane will save up to 8 million pounds of CO2 annually compared to airplanes it replaces.
 The 737-8 models seat 162 to 210 passengers depending on configuration, and have a range of 3,500 nautical miles.
---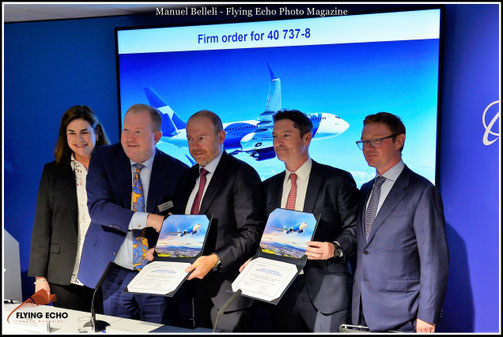 Andy Cronin, CEO of Avolon, commented:
"Today's announcement reaffirms our long-standing partnership with Boeing and our support for their 737 MAX program. We are confident in the long-term demand from our customers for the 737 MAX, and this order extends our delivery pipeline out to 2030. The transitioning of the global fleet to more fuel-efficient new-technology aircraft is a priority for our industry, and we intend to play a leading role by supporting airlines achieving their sustainability objectives"
---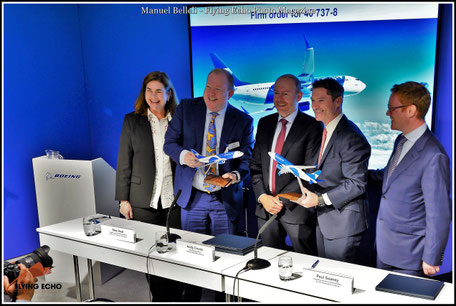 Stan Deal, President and CEO of Boeing Commercial Airplanes, commented:
"This order demonstrates the popularity of the 737-8 among the leasing community and the demand they are seeing from their customers for this airplane model. Avolon has a long-standing relationship with the 737 MAX program and recently took delivery of the 1,000th 737 MAX. We look forward to building on this strong relationship with a key leasing partner as they grow their Boeing portfolio of airplanes."
---
Press release AVOLON
Photos Flying Echo Photo Magazine