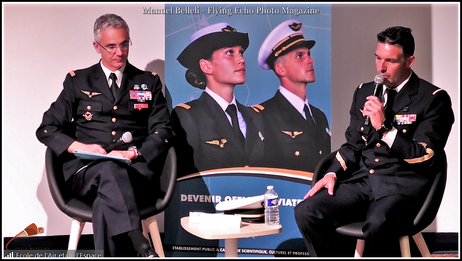 Mardi 2 mai 2023 ,
Présentation du meeting de l'air de SALON DE PROVENCE qui se déroulera les 20 et 21 mai 2023  par le général de brigade aérienne Pierre Réal, directeur général de l'école de l'air et de l'espace et commandant de la BA 701 et du Général Gilles Modéré, directeur de la FOSA  , le lieutenant-colonel Aurélien , le commandant Aurélien (leader de la PAF) et le Sergent-chef Mickael  .
Tuesday May 2, 2023 ,
 Presentation of the SALON DE PROVENCE air meeting which will take place on May 20 and 21, 2023 by Air Brigadier General Pierre Réal, Director General of the Air and Space School and Commander of BA 701 and General Gilles Modéré, director of the FOSA, Lieutenant-Colonel Aurélien, Commander Aurélien (leader of the PAF) and Sergeant-chef Mickael.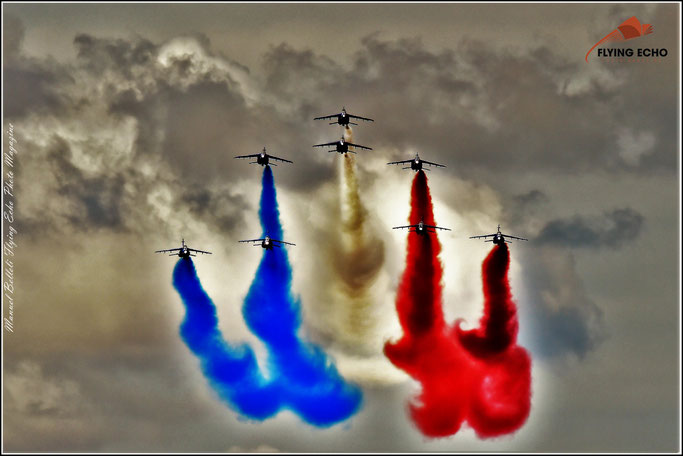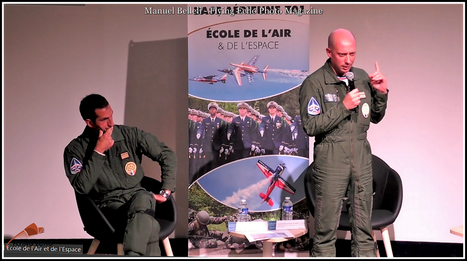 Organisé par la Fondation des Œuvres Sociales de l'Air (FOSA) , qui agit aussi bien pour le personnel de l'armée de l'air , la DGAC ou Météo France. Un Meeting de l'Air a pour objectifs de dégager des excédents au profit de la FOSA et de promouvoir l'aéronautique afin de susciter des vocations auprès des plus jeunes.
Organized by the Fondation des Œuvres Sociales de l'Air (FOSA), which works for Air Force personnel, the DGAC and Météo France. An Air Meeting aims to generate surpluses for the benefit of the FOSA and to promote aeronautics in order to encourage vocations among the youngest.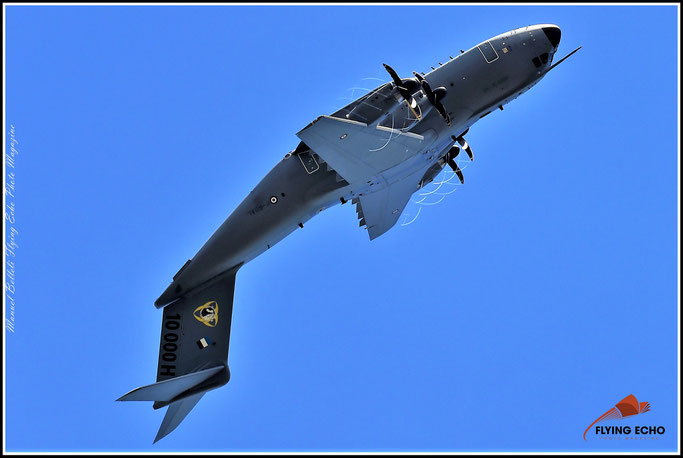 Les meetings de l'air sont organisés chaque année sur des bases aériennes différentes, selon un choix effectué en concertation avec l'armée de l'Air et de l'Espace et le ministère des armées.
The air meetings are organized each year on different air bases, according to a choice made in consultation with the Air and Space Force and the Ministry of the Armed Forces.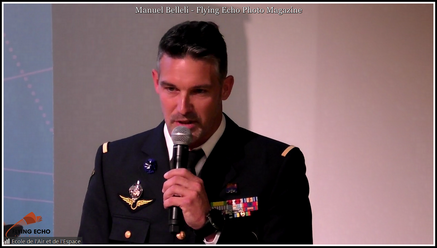 Le meeting de cette année sera également la célébration des 70 ans de la Patrouille de France, le rayonnement d'un tel événement est mondial , la Patrouille de France c'est pas moins de 65 personnes (PILOTES, MECANICIENS,PHOTOGRAPHES, LOGISTICIENS ,ETC…) .
This year's meeting will also be the celebration of the 70th anniversary of the Patrouille de France, the influence of such an event is worldwide, the Patrouille de France is no less than 65 people (PILOTS, MECHANICIANS, PHOTOGRAPHERS, LOGISTICIANS, ETC …) .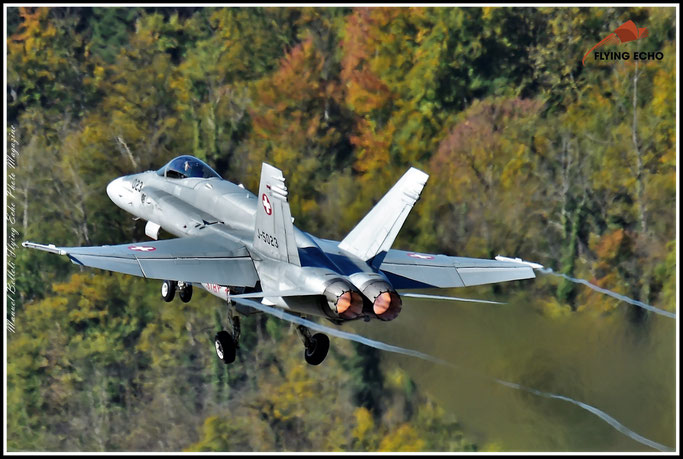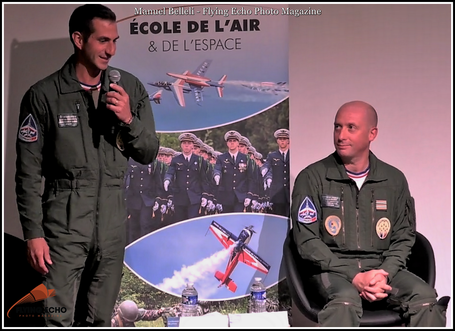 Une centaine d'appareils seront présents , plusieurs patrouilles internationales ( SUISSE , ESPAGNOLE, SAOUDIENNE,CROATE) , de solo display (RAFALE ,A400M , F16 BELGE,F16 GREC, F18 HORNET SUISSE , PC9 SLOVENIE)  , d'avions de collections (patrouille STEARMAN PT17,STAMPE SV4,FOUGA CM170,TB30 EPSILON,SUPERMARINE SPITFIRE,BRONCO ,SD4 SKYRIDER,ETC…..) Sans oublier EVAA , Avions de la DGA, Les Phenix Ambassadeurs Parachutistes, les CPA10. l'enjeu sera également une façon de promouvoir le recrutement ( 4000 postes répartis dans 50 métiers) .
A hundred aircraft will be present, several international patrols (SWISS, SPANISH, SAUDI, CROATIAN), solo display (RAFALE, A400M, F16 BELGIUM, F16 GREEK, F18 HORNET SWITZERLAND, PC9 SLOVENIA), collection planes (patrol STEARMAN PT17, STAMP SV4, FOUGA CM170, TB30 EPSILON, SUPERMARINE SPITFIRE, BRONCO, SD4 SKYRIDER, ETC…..) EVAA, DGA planes, Phenix Paratrooper Ambassadors, CPA10. the challenge will also be a way to promote recruitment (4,000 positions in 50 professions).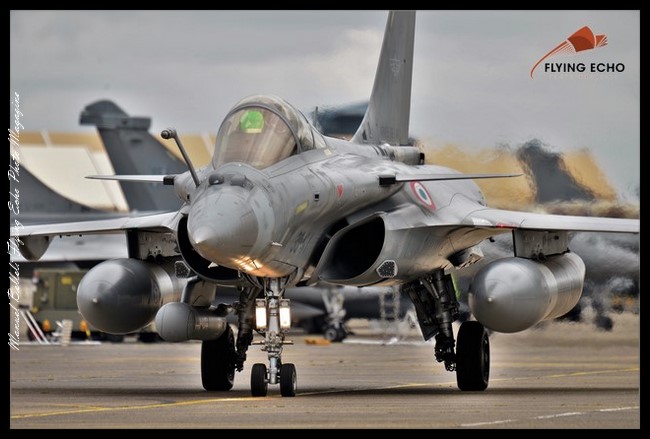 Passages des A330MRTT et A321.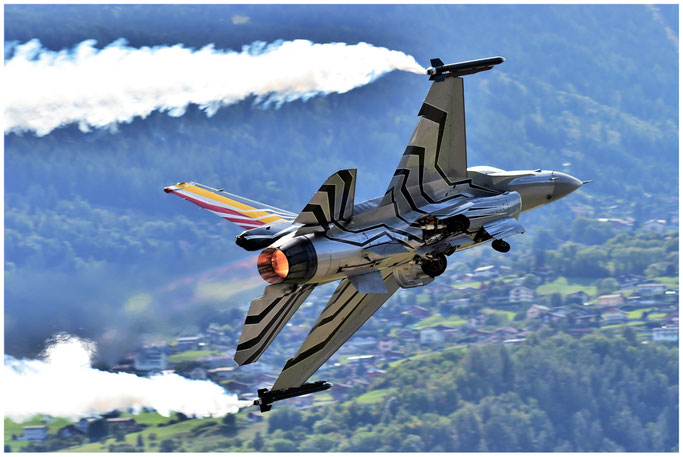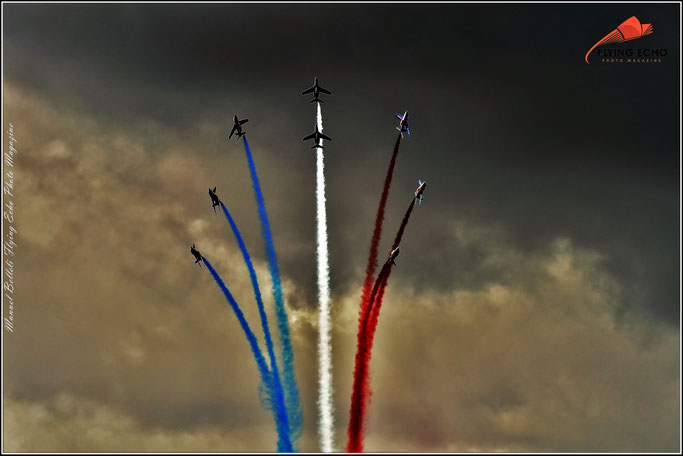 ---
Flying Echo Photo Magazine